Our Team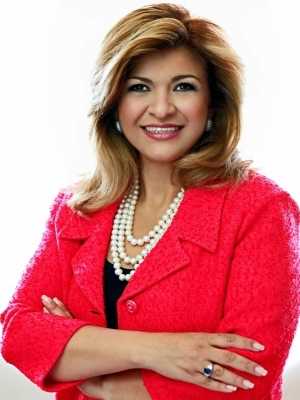 Anne Nouri, AARE, BAS, CA, CREA, CCFA, CPPA
Lead Auctioneer, Realtor®
703.889.8949
Anne studied Neuroscience at the University of Pittsburgh and continued studying at Harvard University while managing a successful business in Boston. With a passion for new challenges Anne attended the prestigious Missouri Auction School and continues to expand her knowledge with participation in National & International Conferences and networking with the very best in the Auction field, Real Estate, Marketing & Technology Specialists.
With a firm belief that Knowledge, Passion, Expertise & Integrity are the key elements to building relationships in order to properly represent Sellers & Organizations for successful Auction events. These exact characteristics were the very reason why for over a decade, Anne and her sister were regularly invited and featured on Television Networks Worldwide, NBC, HSN (Home Shopping Network), Rodgers Network (Canada), TVSN (Australia) and Ideal World (England) for her successful home décor brand, which generated sales of over $100 Million Dollars worldwide.
With a love and passion for helping clients reach their goals, Anne has the expertise and knowledge in place to turn Auctions into highly publicized and attended events, which in turn result in successful high dollar sales.
In today's market, as a successful Real Estate & Benefit Auctioneer, working with a diverse pool of clients and organizations allows Anne to design a unique campaimg for each. As a seasoned Marketing Consultant and with the use of the latest technology, sellers benefit from the network and expertise which Anne has in place by having traveled Bi-Monthly for decades, to her offices in Hong Kong, China, Italy & Spain. Today's market is ever changing and Anne is well prepared to helping Sellers & Organizations of all sizes, with her extensive reach to buyers and brokers whom are Local, National & International.
Anne's McLean headquarters is perfectly situated in the Northern Virginia, Washington DC Metropolitan Area to serve clients along the East Coast and Nationwide.
As a mother to two active teenagers and a passion for the Arts, Anne enjoys serving the community as a board member of the Loudoun Symphony Orchestra & Loudoun Youth Symphony Orchestra as well as her peers as a Board Member with the Virginia Auctioneers Association.
Member: ​
Northern Virginia Association of Realtors
Institute for Luxury Home Marketing
National Auctioneer Association
Virginia Auctioneer Association
National Association of Realtors
Asian Real Estate Association of America
Multi Million Dollar Club, Top Producer
2015 Virginia Reserve Rookie Auctioneer Champion
​2017 Board Member, Virginia Acutioneers Association
---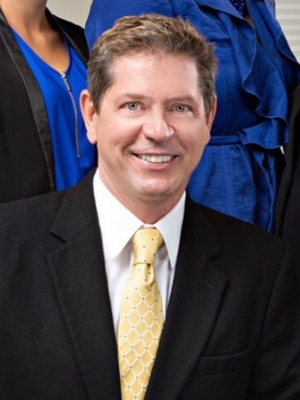 Wayne Wheat
Senior Auctioneer, Realtor
713.715.9544
Wayne Wheat serves as Senior Auctioneer and has been conducting Real Estate, Personal Property and Domain Name (Virtual Real Estate) auctions for 26 years throughout the United States as well as 9 Countries around the world. Wayne attended the New Mexico Military Institute and as a distinguished military graduate and was commissioned as a US Army officer. Wayne continued on to graduate from Texas A & M with a degree in Broadcast Journalism. In 1990 Wayne attended the prestigious Missouri Auctioneer School and has a long standing career as a leader in the Auction industry as a lifetime member of the National Auctioneer Association & former Goodwill Ambassador. As a licensed realtor in multiple states and with an unsurpassed global experience, Wayne has sold over 25,000 homes at auction in the U.S. and in Puerto Rico. Wayne holds multiple titles and is globally recognized for his achievements as the International Auctioneer Champion and All Around World Champion Auctioneer. Wayne has recently reach global success as the #1 Best Selling Author of "Bid & Grow Rich" available on Amazon.
Member:
National Association of Realtors
​Texas Association of Realtor
National Auctioneer Association
Texas Auctioneer Association
Virginia Auctioneer Association
#1 Best Selling Author, Bid & Grow Rich
World Champion Auctioneer
International Auctioneer Champion
All Around World Champion Auctioneer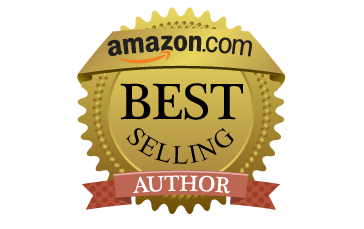 ---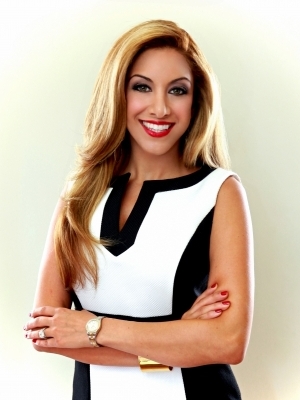 Avisha Kassir
Director of Accelerated Marketing, Realtor®
571. 436.7551
Avisha studied MIS (Management Information Systems) at George Mason University. After completing her B.S. Avisha joined the family business and launched the successful Sorelle brand for HSN (Home Shopping Network). Having sold over a Hundred Million Dollars on Television Networks worldwide as a home design expert, has prepared Avisha to work with clients with all of their Real Estate marketing needs. As a Licensed Realtor and a member of NVAR (Northern Virginia Association of Realtors), the networking and expertise in advanced technology provides Avisha the needed expertise to create the needed Accelerated Marketing Campaign for a successful Auction. A passion for understanding the precise needs of clients and the skill to guide Buyers and Sellers down a complex path for a seamless transaction. Working closely with her sister Anne in providing clients a well crafted marketing campaign with a belief and passion for Integrity, Knowledge and Expertise.
Member: ​
Northern Virginia Association of Realtors
Institute for Luxury Home Marketing
National Association of Realtors
Asian Real Estate Association of America
Multi-Million Dollar Sales Club